Ouverture le 7 mars de la campagne de réinscription 2021/2022 /
Reenrollment for academic year 2021/2022 – opening on March 7th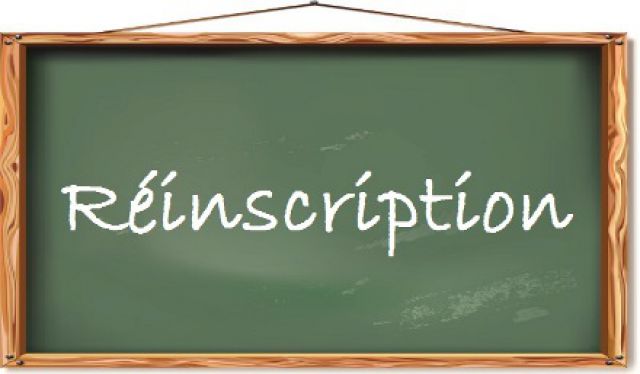 Chers Parents
Nous vous informons que la campagne de réinscription pour l'année scolaire 2021/2022 sera officiellement ouverte à partir du dimanche 7 mars 2021.
Rendez-vous sur la plateforme EDUKA
– Si votre enfant poursuit sa scolarité au LLM :
Cliquez d'abord sur l'onglet « Réinscription ». Certaines informations déjà présentes sur le dossier de l'élève doivent être vérifiées et si nécessaire mises à jour. Une fois le dossier complété, n'oubliez pas de cliquer sur « Soumettre ».
Nos services étudieront votre dossier et vous inviteront par mail à procéder à une avance de 1 000 aed sur les frais de scolarité. A réception de ce mail, vous aurez 15 jours afin de procéder à ce paiement.
La réinscription ne sera validée que si le dossier EDUKA est complet et le paiement effectué.
– Si votre enfant quitte le LLM :
Cliquez d'abord sur l'onglet « radiation » puis remplissez les informations relatives à sa future scolarité. Le dossier de radiation permet à nos services de préparer les documents administratifs nécessaires à votre départ. Le dossier scolaire de votre enfant sera à récupérer au secrétariat concerné en fin d'année scolaire sur rendez-vous.
Tous les élèves de Terminale (sans exception) doivent faire un dossier de radiation.
Vous avez besoin d'aide ?
Pour toute difficulté rencontrée lors de ces démarches, n'hésitez pas à nous envoyer un email aux secrétariats (primaire : llmprim@louismassignon.com / secondaire : assdir@louismassignon.com) ou à nous contacter au standard du LLM +(971) 2 444 80 85 (Extension pour le primaire: 123 / Extension pour le secondaire: 135 )
Dear parents,
Reenrollment of students for academic year 2021/2022 will be open from March 7th, 2021. Please visit our platform EDUKA
· Your child continues his/her schooling in LLM:
Click on « Reenrollment ». Personal details and documents are already on the file. They must be verified and updated if necessary. Don't forget to click « submit » when the file is completed.
We will study it and will request a payment of 1 000 aed (advance on school fees for next year). The validation of the reenrollment will occur only when the file on EDUKA is completed and the payment done.
– You child continues his/her schooling in another school:
Click on the button « withdrawal » and complete the information regarding the next school. This file will allow the secretariats to prepare the administrative documents. The documents will be given to the parents at the end of the school year upon appointment by secretariats.
All the grade 12 students must complete a withdrawal file. 
Do you need any help?
You can contact us by mail (primary : llmprim@louismassignon.com / secondary : assdir@louismassignon.com) or by phone : standard LLM +(971) 2 444 80 85 (Extension for primary: 123 / for secondary: 135 )